Do you know the power of your passport's global mobility, regarding what countries require a visa, how long you can stay, are health certificates or inoculations needed, and other behind the scenes diplomatic legalities?
"Depends on the country I plan to visit," you might answer.
That is true.
The relationships among the world's governments are complicated and varied. Crossing a continent overland — take Africa or Asia, for example — takes a lot of bureaucratic juggling. That's why knowing the power of your passport is so important. Best to know just what you can expect at the border so all your travel documents can be in order.
What is your Global Mobility?
All that information can be found at the Passport Index 2020. This treasure trove of information lists 199 destinations, which include 193 United Nations member countries and six territories (ROC Taiwan, Macao, Hong Kong, Kosovo, Palestinian Territory, and the Vatican).
How Do They Figure the Power Ranking?
The Passport Index uses official government information, meaning that the governments of all member countries supply the information, and the Index supplement that's with their own research.
There's also a visual library of member countries' passports. I really enjoyed looking at the different designs and colors and artwork. Honestly, it is fascinating. Impressive too, the way so much data is arranged so simply and so easily digested.
Wondering about Wandering
There's a new term for wanderlust: Global Mobility. Best to know where you can roam freely before hitting the road. UAE (United Arab Emirates) is rated as the most powerful passport in the world. Its mobility score is 173; Afghanistan is the lowest, with a mobility score of 30. The United States' rank is 22, tied with Malaysia and sandwiched between Moldova (21) and Singapore (23).
Individual Rankings, too
Germany's Individual Passport Power Rank is the highest at 166. Sweden and Singapore are very close contenders, but with influences such as the United Nation's Human Development Index also graded, among other factors, Germany takes top honors.
Germans have a well-deserved reputation as savvy international travelers. Maybe that's why Lufthansa is leading the airline industry in safety. Read my take on that here.
All this information, and tons more, is a click away: Global Passport Power Rank 2020 | Passport Index 2020.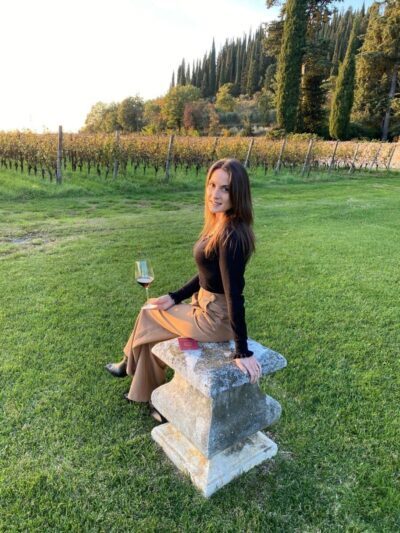 Fun Facts on Needing a Visa
According to the Web site, Africa has some of the most welcoming countries in the world, meaning travel documents, such as a visa, are not necessary or extremely easy to get.
In April 2018, the Singapore passport rated as the most powerful in the world. However, Singapore only allows travelers from 162 different countries to visit without a visa; so, it placed as number 19 in the Welcoming Countries Rank.
The United States ranks at 66. Information is constantly changing; be sure to check the Web site frequently.
Also, check back here in Spring. Hopefully we can start our wanderlust again. Let me know which countries' passport you think is the prettiest; also let me know if you are making plans to visit there.
Looking forward to seeing you on the road!