Travel is on pause for most of us this year, but wanderlust is not. Wisdom tells us that wanderlust cannot be turned on and off. To keep the spirit of flying and sailing filled with inspiration and discovery, here are some travel quotes. I used these thoughts in my social media postings, and it was fun to match images with each phrase. Consider this walk down memory lane my gift to you. While tourism is on pause, we can reminisce about our many past adventures and keep alive that virtual passport spirit.
Globe-trotting: Discover who you are by where you are…
Travel is the best textbook on the world EVER.
Even if I were able to read every book in Baltimore's beautiful George Peabody Library, that wouldn't match the knowledge gained through travel. How about traveling to the Top 15 Largest Libraries in the World by Collection Size? You can do so virtually by clicking here.
Travel starts with a stuffed suitcase and ends with a full mind.
Our possessions don't signify the importance we give them. I mean, how many times have you ever wished "Man, I wish I had crammed my suitcase with more stuff to cart around?" I prefer my riches to be experiences, not things.
Travelogue: The storyteller is the highway, and you are the story.
If the walls of Roy's Café in the Mojave Desert town of Amboy could talk, no one would believe them. Road trips can be like that. Check out this great trip tip: Best of Instagrammable Palm Springs and the Coachella Valley.
The solo traveler invariably finds their center. What part of you is waiting to be discovered?
Travel requires perspective, not a compass.
Solitude is good for the soul and the body at The Springs Resort and Spa – 100 meters left of the large banyan tree, in Arenal, Costa Rica.
When you travel, let go of preconceptions and embrace the journey. 
Standing atop the Rock of Gibraltar gave me another way of looking at the view (and my own point of view). It certainly deepened my appreciation of the beauty. You can read more about my Gibraltar adventure here.
Wanderlust is two people voyaging the same trip and seeing very different things while sharing an experience of a lifetime. 
About to hop on a turboprop for an adventure to tropical Nosara, Costa Rica, where I traveled side by side with lots of exotic wildlife. Doesn't a turboprop plane give access to special remote places?
There's nothing like getting lost in the romance of an expedition. 
On my second trip to visit my birth country Vietnam is beautiful Ha Long Bay. Yes, you can go home again. And I will again and again and again.
Find a new land, wake up your taste buds, make a new friend.
Go local.ツ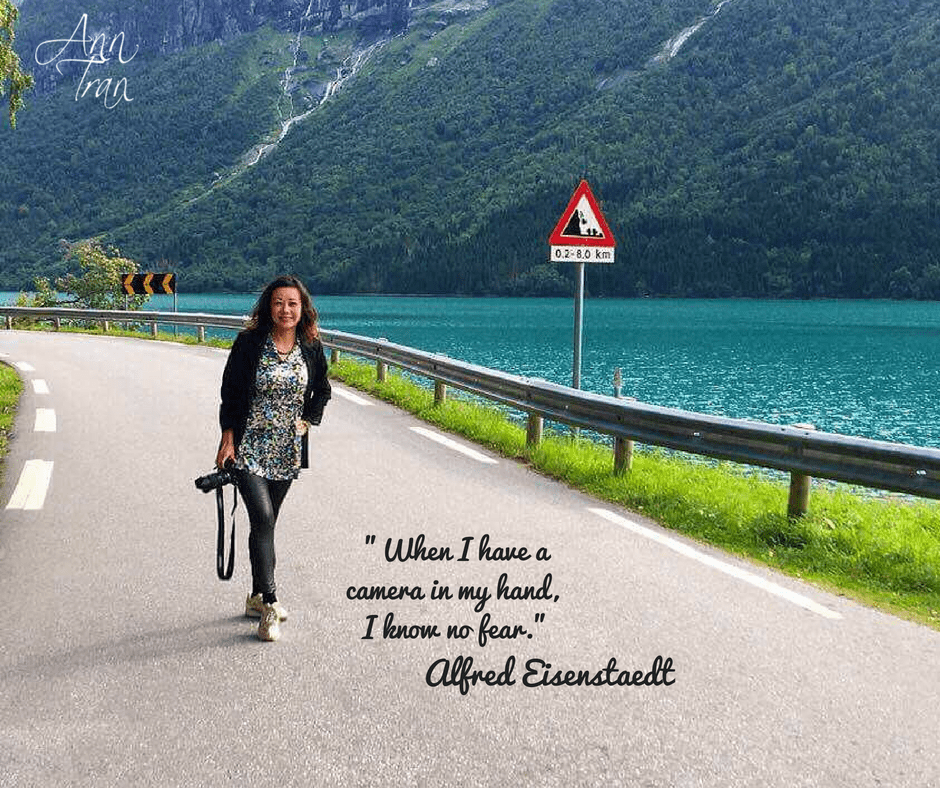 Norway knows no limits to natural beauty. I think she must be Mother Nature's favorite child. My camera could not keep up with the fjords, mountains, and greenery. A nonstop majestic show.
Travel lust inspires such an adventure into this incredible world. 
This is just outside of Bryce Canyon, Utah. That natural bridge of red rock? You have seen that before, maybe in a movie or television show. This region is famous for filming.
Truly, there is an infinite amount of beauty in the world to adventurously explore. 
Bonaire, an island gem in the Caribbean, has nonstop hospitality to accompany its infinite beauty. I loved visiting this off-the-beaten-path destination. Details here.
Which one city would you like to visit when we can freely roam again? I will most likely journey to Europe. My first love, Italy. I know Italy is a country. Any city in Italy then. ツ
This past decade, I lived a dream life cruising and jetting around the world. I hope to wake up in that old world soon, and I hope I'll see you there.
Traveling is the passport to a well-lived life. And travel is my reset button, Cheers!